References in corporate reports
Companies worldwide use Datamaran's evidence-based approach to inform their materiality, risk management, and reporting processes. This approach allows them to stay ahead of the curve, in front of the competition, and at the top of their game.
Below, you can find small sample of some of our clients' corporate reports, demonstrating how they used Datamaran for reporting and strategy, and which improvements they were able to implement.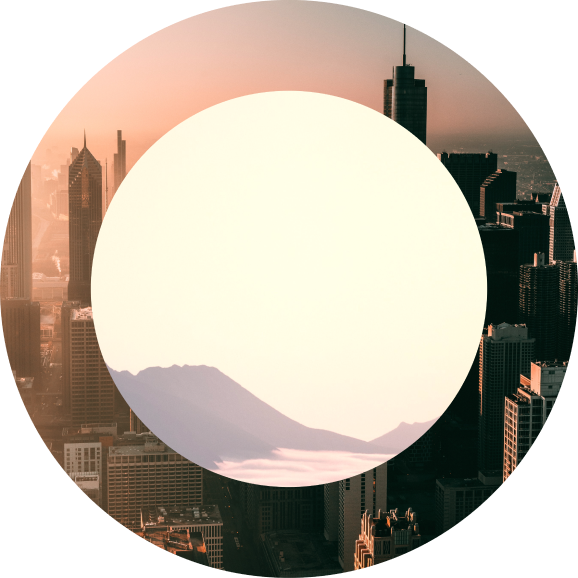 Trusted and partnered with by the world's leading brands





In 2022, we updated our ESG materiality assessment using Datamaran's cloud-based AI software platform. Datamaran's patented technology provides our ESG Steering Committee with real-time data analysis to identify and monitor new or emerging issues that may impact Kraft Heinz, including regular insight into our Company's unique strategic, regulatory, and reputational risks and opportunities. The assessment includes signals from across a variety of different sources, including corporate annual filings, mandatory regulations, voluntary policy initiatives, online news and media, as well as a cross-functional employee survey. Through this tech-enabled, dynamic and data-driven approach, we have strengthened our strategy and governance process to meet the rise of stakeholder demands at Kraft Heinz.
BMO Financial Group
2022
Sustainability Report 2021
Page 18
We used Datamaran's artificial intelligence and big data platform for our 2021 assessment of priority sustainability topics.
Identify sustainability topics: We selected and customized sustainability topics relevant to BMO using Datamaran's library of hundreds of sustainability issues.
Determine importance to stakeholders: We determined the importance of each topic to our stakeholders with the assistance of the Datamaran platform which has:

benchmarked the latest reporting of more than 745 financial sector companies in the countries where we operate
reviewed more than 1,900 mandatory sustainability related regulations and more than 1,365 voluntary sustainability-related initiatives relevant to the financial services sector in the countries where we operate
reviewed financial services sector media and social media activity, including more than 21,145 articles and nearly 237 million social media posts
Hexion
2022
Sustainability Report 2021
Page 5
As part of its corporate ESG strategy and planning initiatives, Hexion completed an updated materiality assessment in 2020. During this assessment, we engaged with various internal and external stakeholders with support from ERM and the Datamaran software solution. Datamaran is the market leader in ESG risk management and allows us to continuously monitor trends in material topics in order to shift ESG focus as needed.
Walgreens Boots Alliance
2022
The assessment included surveys with close to 300 internal and external stakeholders, followed up by approximately 45 interviews, as well as discussion sessions with employee groups. External stakeholder groups included in the assessment were non-governmental organizations, stockholders, academics, government agencies, community representatives and organizations, suppliers, media and industry groups. In addition, we surveyed some 6,000 customers in the U.S., UK, Chile, Mexico, Norway and Thailand. Those surveyed were asked to consider a time horizon of up to 10 years. International sustainability non-profit 'Forum for the Future' advised us on the assessment and we also used Datamaran's software analytics tool and online horizon scanning portal to review and analyze topics for our industry and stakeholders.
Philips
2022
Annual Report 2021
Page 14
Our materiality assessment is based on an ongoing trend analysis, media search, and stakeholder input. In 2021, we solicited input from a diverse group of external and internal stakeholders, including investors, NGOs, customers, suppliers, peer companies, academia, and senior management in Philips. Similar to 2020, we used an evidence-based approach to materiality analysis powered by Datamaran. By applying Datamaran's automated sifting and analysis of millions of data points from publicly available sources, including corporate reports, mandatory regulations and voluntary initiatives, as well as news and social media, we identified a list of topics that are material to our business. With this data-driven approach to materiality analysis we have incorporated a wider range of data and stakeholders than was ever possible before and managed to get an evidence-based perspective on regulatory, strategic and reputational risks and opportunities.
Naturgy
2022
Sustainability 2021
Page 366
To identify material issues, Naturgy has relied on the use of the Datamaran® tool. This tool provides the following advantages:
Data-driven materiality analysis: Datamaran® is software that enables a comprehensive, data-driven process for monitoring external risks, including Environmental, Social and Governance (ESG) risks. The software technology provides real-time analysis of strategic, regulatory and reputational risks and opportunities. Its use strengthens understanding of ESG, geopolitical, technological and emerging issues, ensures alignment with the different expectations of internal and external stakeholders, and enhances the company's ability to monitor its evolution.
Dynamic materiality based on diverse sources: the analysis takes into account information published by different companies from all sectors in their annual corporate reports, introduces into the analysis both mandatory regulations and other voluntary policy initiatives, as well as information published in traditional media and social media such as Twitter. The analysis has focused on those issues that experienced an increase in relevance, and also identifies which stakeholders (peers, industry, regulators, general public) were behind the increase. This analysis is carried out regularly throughout the year and makes it possible to monitor those issues that are in the process of materialising, based on a dynamic materiality perspective.
General issues map adapted to Naturgy's reality: the 21 issues assessed in the materiality analysis have been built from an exhaustive map of 90 issues (topic mapping) included in the tool itself, so that all emerging issues of interest are taken into account in the analysis.