Get up to speed through the Datamaran Academy
The world of ESG is constantly evolving and can often appear daunting to newcomers. The Datamaran Academy is designed to get you up to speed and ready to make a positive impact on your organization.
The Academy is run by our highly experienced in-house experts, who will provide you with clarity on what you need to know (and what you don't) and actionable insights for you to put to work immediately.
Who is it for?
The Academy is tailored to senior leaders and C-Suiters who are looking to gain practical ESG skills and knowledge.
It is available exclusively to Datamaran clients on our premium subscription and to special collaboration partners (see below for how to get involved).
The Academy goes hand-in-hand with your Datamaran subscription by combining human expertise with AI technology, to form the foundation of a clear, holistic and leading in-house ESG infrastructure.
What can I expect?
A series of modules presented live with recordings available for future reference
In-person workshops
A series of live C-Suite roundtables
The Datamaran Academy gives you unparalleled access to our in-house and affiliated ESG experts. Through the involvement of our wider network and clients, the programme allows for a 360 view of "everything ESG".
Our key focus is the practical "how" of ESG. Working with our experts you will gain access to the most up-to-date information on market trends and best practices, whilst also benefiting from the Datamaran platform.
Armed with this knowledge and data-led evidence, you can begin the process of implementing a practical and effective ESG program within your organization – a requirement for many stakeholders (including investors and board members) today.
In addition, you will be able to stress-test your ideas and solve issues alongside your peers in both private and public settings.
What will I learn?
The aim of the Academy is to make you a credible voice for ESG in both the boardroom and your organization. Giving you the skills to develop and communicate your ESG approach and deliver a positive impact.
You will learn how to prioritize ESG issues that are material to your organization, and not fall into the trap of overreach or trying to do it all. This is key, for failure to prioritize can expose your organization to a risk of greenwashing.
You will also learn how to gather and harness evidence to explain your decision-making process, and how to successfully prioritize and focus your resources on making an impact; a fundamental skill to have in these challenging economic times.
Why the Datamaran Academy?
ESG can be a noisy space, with a multitude of new initiatives, regulations and opinions being expressed every day. In amongst this noise, you need a partner you can trust - someone to guide you, to show you the way forward.
Datamaran, and the Datamaran Academy, is that partner.
As a trusted leader with years of experience in ESG, we can provide you with the right knowledge and evidence-based learning to help you find your way forward.
How do I get involved?
Datamaran clients can reach out to your Account Manager to find out how to benefit from this programme. Potential clients can contact our sales team.
For ESG professionals or C-Suite level impact leaders with a unique perspective on ESG issues, we are always looking for contributors to feature in our modules, live events and round tables. If this applies to you, please reach out to academy@datamaran.com.
For all other parties, there might be opportunities to partner and we're always interested in hearing from you. Especially global or regional organizations working in accountancy, audit and the legal profession. For such inquiries, please email academy@datamaran.com.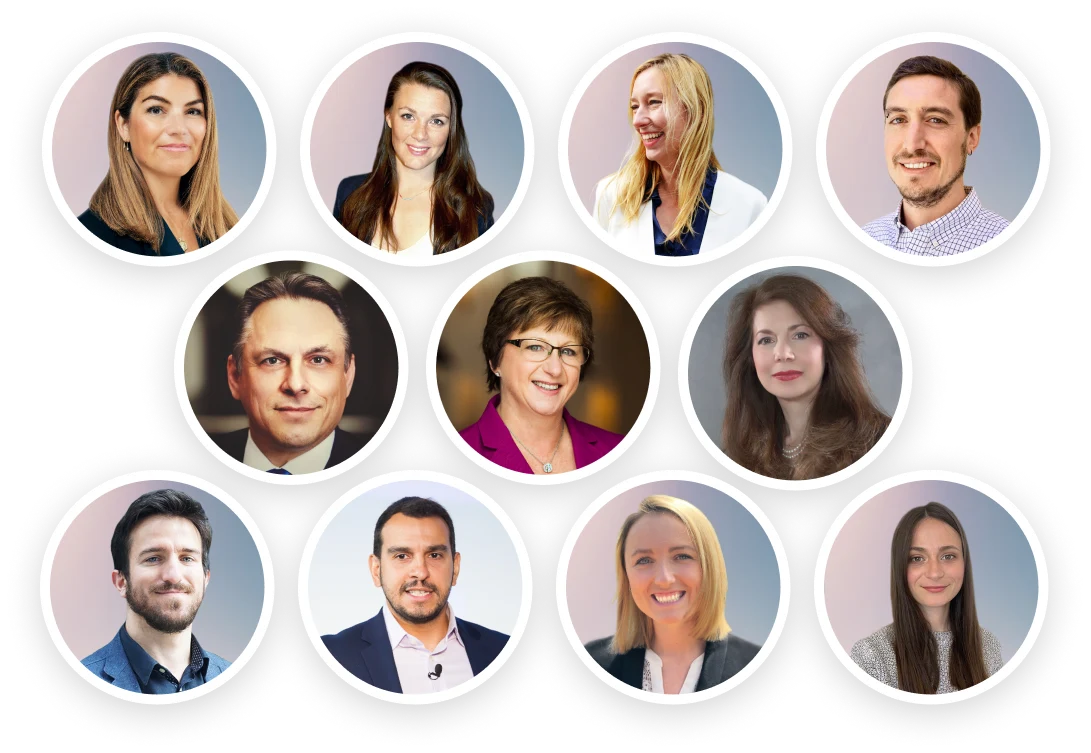 What content can you expect from the Datamaran Academy?
Our in-house and affiliated ESG experts will present a series of modules to address the knowledge gap in this field, share practical skills needed so you can prioritize what matters most to your company and its key stakeholders, and ultimately, empower you to be an effective ESG leader.
The upcoming modules are focused on:
How to Elevate ESG in Your Organization

Double Materiality for the Boardroom

How to Build Your ESG Infrastructure

Getting SEC Ready: How to Build an ESG Governance Process with the Climate Proposal in Mind

ESG: A Risky Business

Ask Me Anything: ESG
See how Datamaran can help you
Datamaran is the only software in the world that provides a fully automated solution for identifying and monitoring material ESG risks and opportunities. It provides leaders with a clear understanding of the ESG risk landscape, enabling them to create data-driven strategies in-house with confidence.
Datamaran helps leaders lead by showing them the way forward.
Combining this with Datamaran's ESG Academy is a great start to your ESG infrastructure.
Register your interest
Fill the form to find out more about Datamaran ESG Academy and to register your interest
We'd love to keep in touch. By submitting this form you agree to receive the latest news, content & updates from us. You can withdraw consent by unsubscribing at any time.
Check our privacy policy and our terms of use